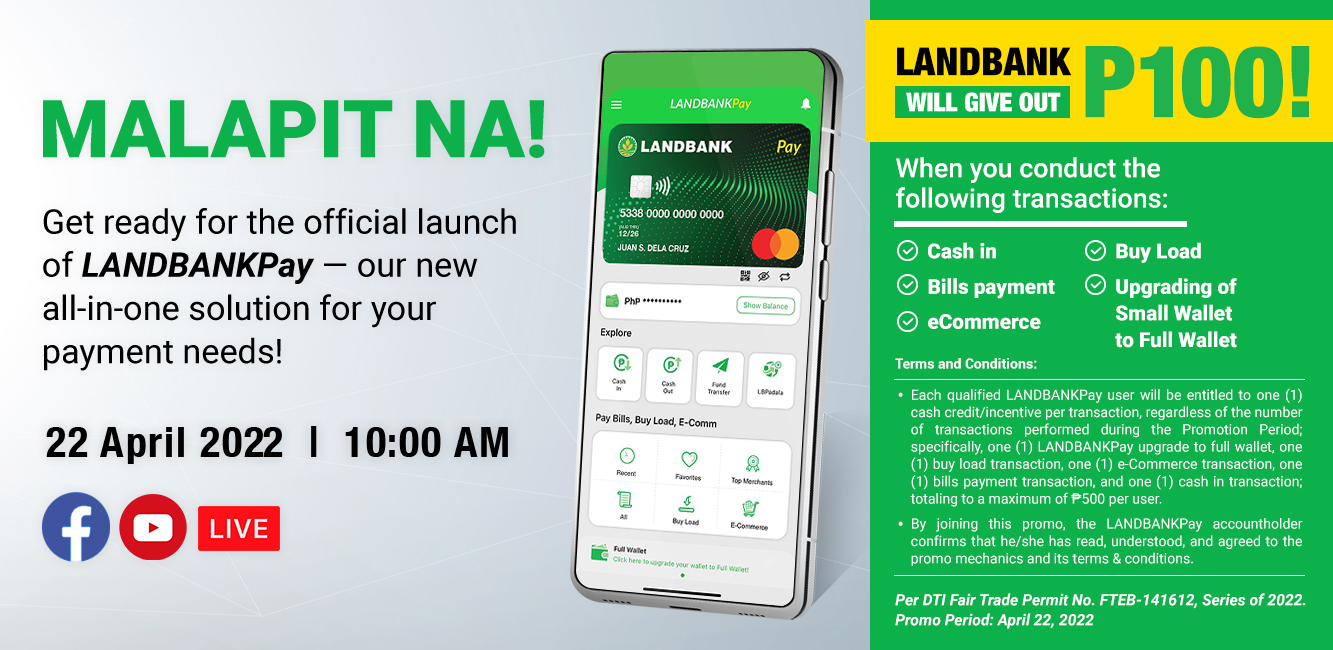 LANDBANKPay Launching Promo Mechanics:
1. This promotion is open to all LANDBANKPay accountholders who perform the following transactions within the promo period:
• LANDBANKPay upgrading to full wallet
• Buy load transactions
• e-Commerce transactions
• Bills payment transactions
• Cash in transactions
2. A cash incentive amounting to ₱100 will be credited to the qualified accountholders.
3. There is no minimum amount required.
4. Promo period is on April 22, 2022.
Terms and Conditions:
• Each qualified LANDBANKPay user will be entitled to one (1) cash credit/incentive per transaction, regardless of the number of transactions performed during the Promotion Period; specifically, one (1) LANDBANKPay upgrade to full wallet, one (1) buy load transaction, one (1)
e- Commerce transaction, one (1) bills payment transaction, and one (1) cash in transaction; totaling to a maximum of ₱500 per user.
• By joining this promo, the LANDBANKPay accountholder confirms that he/she has read, understood, and agreed to the promo mechanics and its terms & conditions.