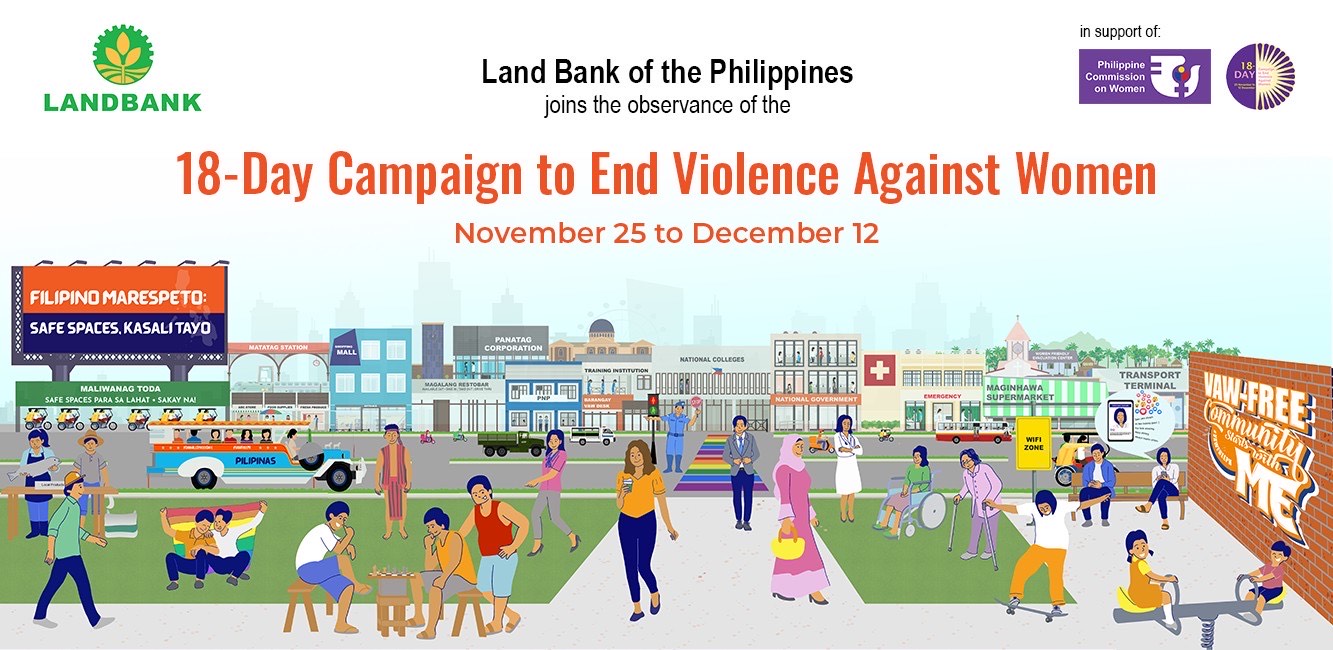 LANDBANK joins the Philippine Commission on Women (PCW) in observing the 18-Day Campaign to End Violence Against Women (VAW) from November 25 until December 12, 2021.
Pursuant to Presidential Proclamation No. 1172, s. 2006, the VAW Campaign supports the National Government's goal of protecting the human rights of women and girls by upholding its commitment to address all forms of gender-based violence.
This year's slogan, "Filipino Marespeto; Safe Spaces, Kasali Tayo" aims to promote awareness about the Safe Spaces Act (RA 11313 or SSA) as the country continues to fight the COVID-19 pandemic, which breeds various forms of VAW, especially online, with many spending their time in the digital realm.
Click here to visit LANDBANK's GAD corner.